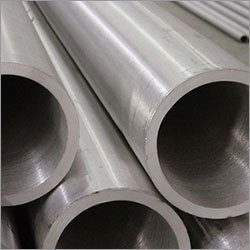 Neeka Tubes is a leading supplier and exporter of high quality Super duplex steel, Duplex Stainless Steels, 2507, Super Duplex Plate, Super Duplex Steel Coil, Super Duplex Steel Sheet, Super Duplex Steel Flat, Super Duplex Steel Seamless Pipe, Super Duplex Steel ERW Pipe, Super Duplex Steel Welded Pipe and more.
Super Duplex Steel
Super Duplex Steel 2507 is a super duplex stainless steel intended for applications which request uncommon quality and consumption resistance. Amalgam 2507 has 25% chromium, 4% molybdenum, and 7% nickel. This high molybdenum, chromium and nitrogen substance brings about incredible imperviousness to chloride setting and hole erosion assault and the duplex structure furnishes 2507 with excellent imperviousness to chloride stress consumption splitting. Use of Duplex 2507 ought to be constrained to applications beneath 600° F (316° C). Developed lifted temperature introduction can decrease both the sturdiness and consumption resistance of compound 2507.
Super Duplex Steel 2507 has amazing mechanical properties. Regularly a light gage of 2507 material can be utilized to accomplish the same outline quality of a thicker nickel combination. The subsequent FUNDS in weight can drastically decrease the general expense of manufacturers.
STANDARDS:
ASTM/ASME A240 – UNS S32750
EURONORM 1.4410 – X2 Cr Ni MoN 25.7.4
AFNOR Z3 – CN 25.06 Az
APPLICATIONS OF SUPER DUPLEX STEEL 2507:
OILand gas industry equipment
Offshore platforms, heat exchangers, process and service water systems, fire-fighting systems, injection and ballast water systems
Chemical process industries, heat exchangers, vessels, and piping
Desalination plants, high pressure RO-plant and seawater piping
Mechanical and structural components, high strength, corrosion-resistant parts
Power industry FGD systems, utility and industrial scrubber systems, absorber towers, ducting, and piping
Duplex Stainless Steels
Duplex Stainless Steels Available at Neeka Tubes
Neeka Tubes supplies LDX2101, 2205, Ferralium 255, Zeron 100 and 2507 in the form of plate, sheet, strip, bar, pipe, tubing, pipe fittings, flanges and weld wire.
Duplex Stainless Steels Overview
Duplex Stainless Steels, also referred to as austenitic-ferritic stainless steels, are a family of grades with about equal proportions of ferrite and austenite. These steels have a duplex microstructure which contributes to their high strength and high resistance to stress corrosion cracking. Due to their high content of chromium, nitrogen and molybdenum, duplex steels offer good resistance to local and uniform corrosion. Duplex stainless steels have good weldability.
Today, modern duplex stainless steels can be divided into three groups:
Lean Duplex such as LDX2101
Standard Duplex such as 2205, the work-horse grade accounting for more than 80% of duplex usage
Super Duplex such as Ferralium 255, Zeron 100 and <2507
Of the duplex grades, duplex 2205 is the most widely used. However, the super duplex steels like Zeron® 100 and 2507 are excellent for servicing severe corrosive environments, such as offshore and marine applications.  Lean duplex 2101 is available as an economic alternative to 300 series stainless steels.
What are the Characteristics of Duplex Stainless Steels®?
Very good resistance to uniform corrosion
Very good resistance to pitting and crevice corrosion
High resistance to stress corrosion cracking and corrosion fatigue
High mechanical strength
Good sulfide stress corrosion resistance
Good abrasion and erosion resistance
Good fatigue resistance high energy absorption
Low thermal expansion
Good weldability
In what Applications are Duplex Stainless Steels® used?
Oil and gas equipment
Offshore technology
Seawater desalination plants
Chemical industry, especially when handling chlorides
Flue-gas cleaning
Desalination plants and seawater systems
Pulp and paper industry
Cargo tanks and pipe systems in chemical tankers
Firewalls and blast walls on offshore platforms
Bridges
Storage tanks
Pressure vessels, reactor tanks, and heat exchangers
Rotors, impellers and shafts